---
Russian Molnija pocket watch, 18j, 3602 movement, 1991, original papers, ship
Made: 1991 (documents from Nov. 5th 1991)
Serial number: 583424, movement type: 3602, stem set & wound
18 Jewels
Silveroid case
Weight: 80g
Diameter without stem: 49.5mm, 16mm thick
symbol of the chelyabinsk watch factory under the balance wheel.
The Russian word Molnija is the brand name of the watch and means "lightning".
This watch is in exceptionally good condition. It comes with the original certificate and the serial number on the certificate matches the one on the movement.

This vintage watch was fully serviced and the movement is adjusted to a level that exceeds the original manufacturer's specification. The watch does really keep time and will work reliably for many years to come.

This particular watch is especially interesting for collectors of vintage watches. It comes with original papers and the original packaging. It is very rare to find a watch in such good condition. All Molnija watches with Silveroid cases and a theme on the back had the back painted with a coarse grained grey paint. This watch is a very rare example where that paint is still in original condition. The purpose of the paint was mainly to reduce the chances of the watch slipping out of your hands.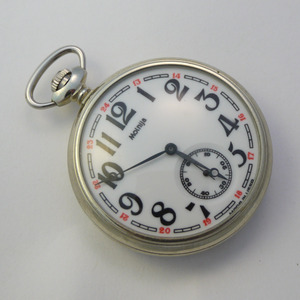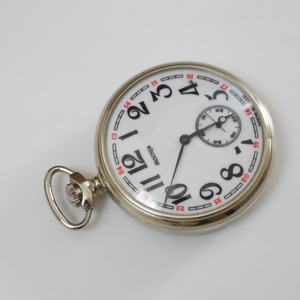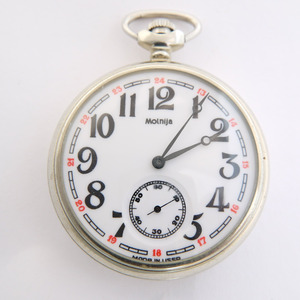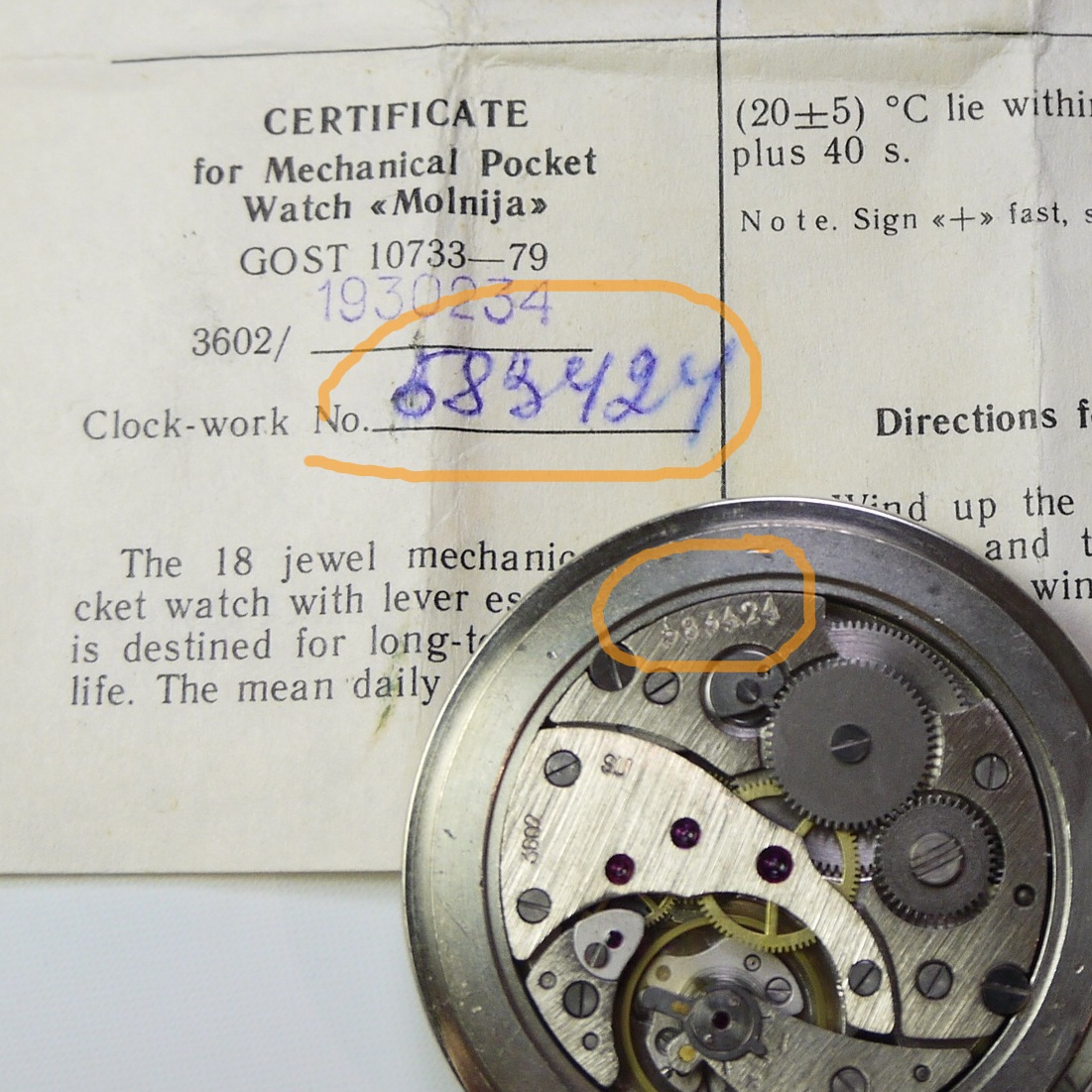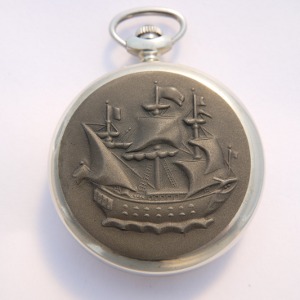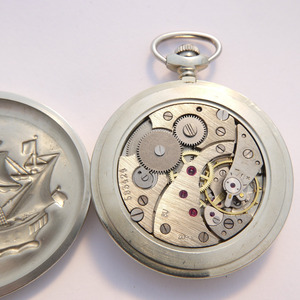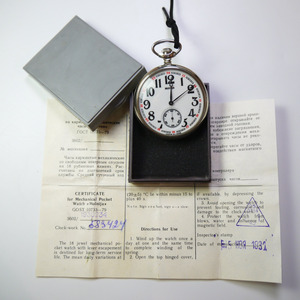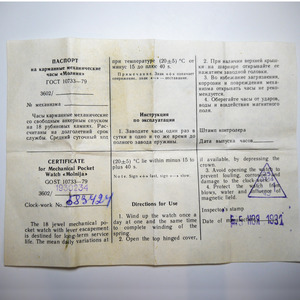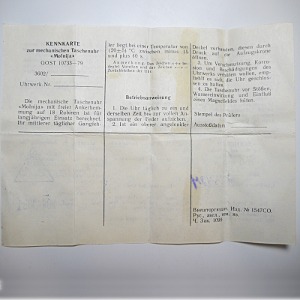 The watch comes in its original plastic presentation case. We include a string to tie the watch to a belt loop (see: why not use a chain?). You get as well the original certificate with a manufacturing date stamp from November 5th 1991.

Back to main page of the watch shop