---
Russian Molnija pocket watch, 18j, 3602 movement, 1970's, slim design
Made in the 1970's
Serial number: 398451, movement type: 3602, stem set & wound
18 Jewels (18 камней)
Solid brass case, chrome plated
Weight: 64g
Diameter without stem: 45mm, 11.5mm thick
symbol of the chelyabinsk watch factory on the main bridge.
The Russian word Молния (Molnija) in the middle of the dial is the brand name and it means "lightning".
The words сделано в ссср at the bottom of the dial mean "Made in USSR".

Most early Molnija watches from the 1960's and 1970's are today in rather bad condtion. This watch is a beautiful exception. It is in outstanding condition.

These vintage watches are carefully restored and the movements are adjusted to a level that exceeds the original manufacturer's specification. They do really keep time and they will work reliably for many years to come. All our watches are vintage masterpieces that are individually restored and tested.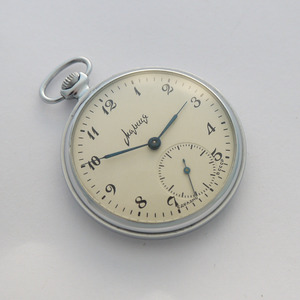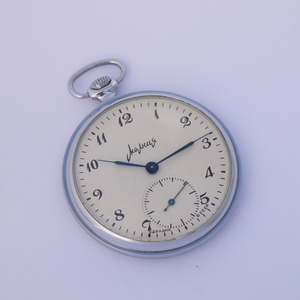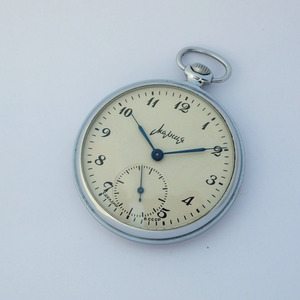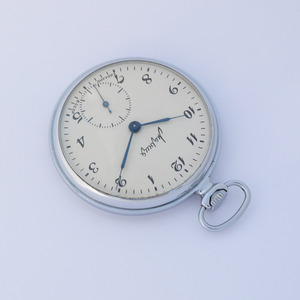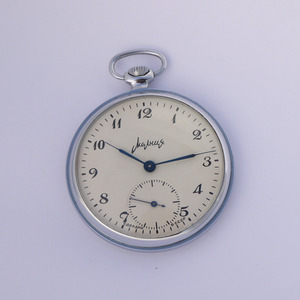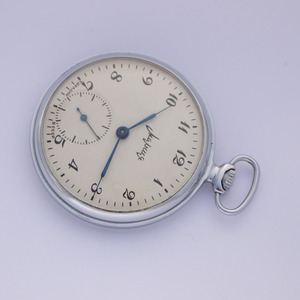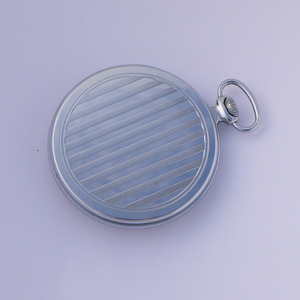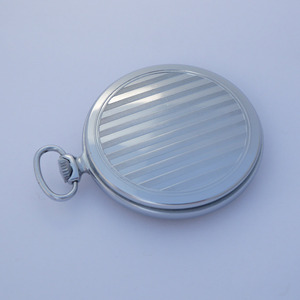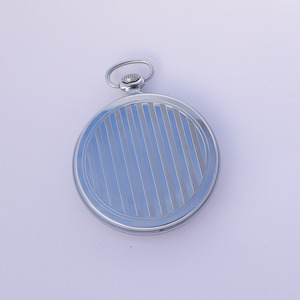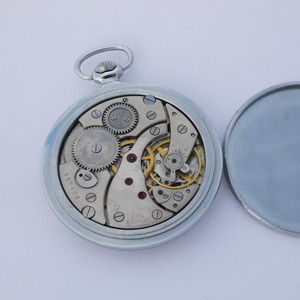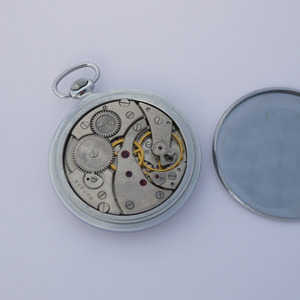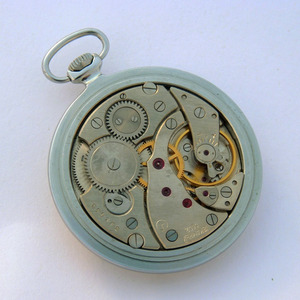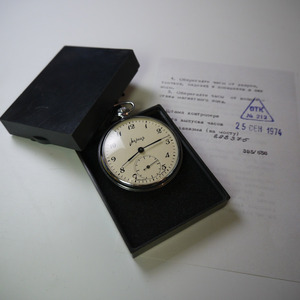 The watch comes in its original plastic case. We include a string to tie the watch to a belt loop (see: why not use a chain?). You get as well a copy of an original certificate as it would have been included with this kind of watch in the 1970's. The Molnija factory did not yet export watches directly to western countries in the 1970's. The documents from the 1970's are therefore in Russian only.

Back to main page of the watch shop